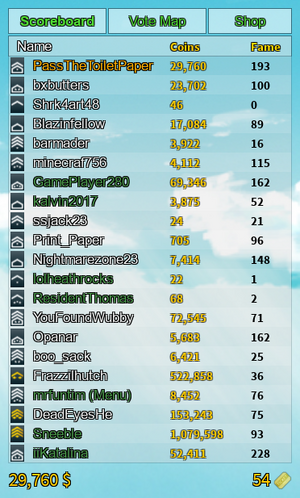 Summary
The Leaderboard is accessed with the Tab key, and gives you an overview of everyone in the server. Along the top, there are two other tabs besides Scoreboard. Vote Map, which you can use to choose the next game, and Shop, which you can use to get a small edge during the round.
Uses
Scoreboard
Vote Map
Shop
Trivia
Ad blocker interference detected!
Wikia is a free-to-use site that makes money from advertising. We have a modified experience for viewers using ad blockers

Wikia is not accessible if you've made further modifications. Remove the custom ad blocker rule(s) and the page will load as expected.